<< Previous
/
Next >>
View the full overview of our newsletters here >>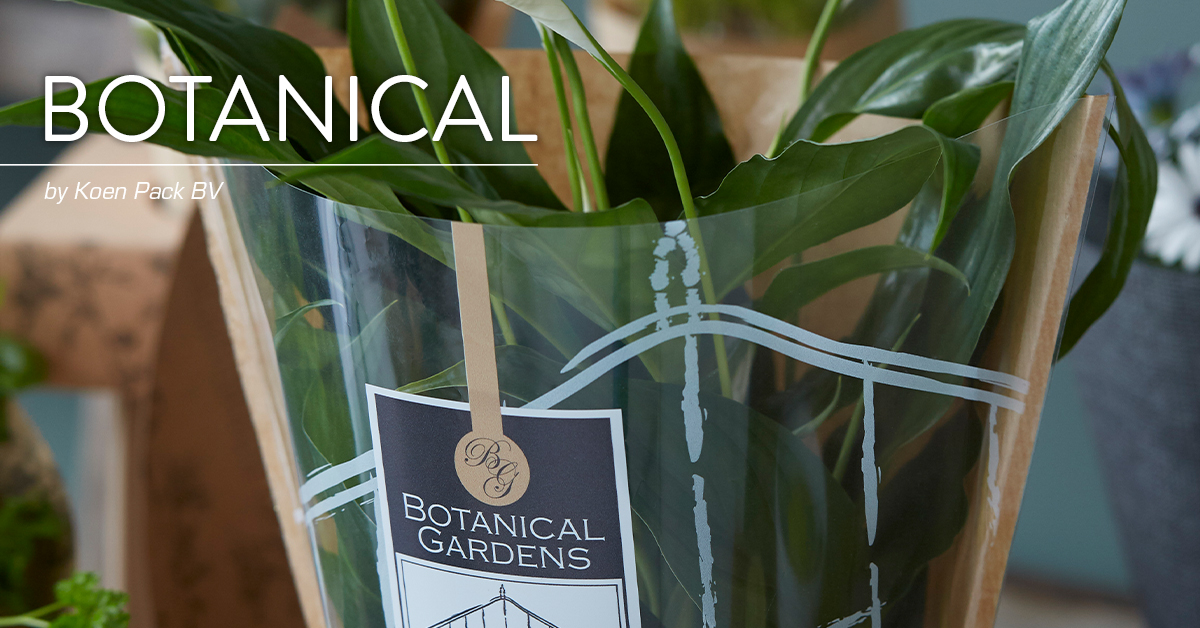 New at Koen Pack and available from stock are the sleeves in this 'Botanical series'. They are available in different sizes, for short and long bouquets or plants. The back is made of hydro paper, the front is made of foil, so the flowers are clearly visible.
Available from today are these natural luxury hatboxes 'Duo Lines', made of cardboard and printed in four colors. This new series is a more natural hatbox and an addition to our other hatbox lines you can find in our assortment. Available as a set, but also separately per size.
And last but not least, we added an extra line to our environmentally friendly collection. The Bio Basics sleeves are made of paper and 100% biodegradable plastic. As a result, the consumer can simply throw the sleeve in the green waste bin with the leaf waste.
View here the advantages and properties of PLA biodegradable plastic >>