Koen Pack Global
Koen Pack has experienced a strong growth in recent years. Besides the success in The Netherlands we have gained a strong international foothold. Our offices in Canada, China, Colombia, Ecuador and the United States are the convincing evidence.

Part of the production we manufacture in our factories in the Far East. This enables us to deliver rapidly.


Koen Pack USA
After Koen Pack B.V. was founded in the Netherlands came the idea to expand to the United States of America. Koen Pack USA was founded in 2001 in Miami Florida, and the floral industry here hasn't been the same since. We are known to be a leader in innovative packaging for bouquets and potted plants, offering a deep product line of sleeves (clear and printed), printed sheets, fabric inserts, bags, boxes, pot covers, picks, kraft paper, European bouquet holders and more.

"The Personal Touch" is evident in everything we do. We are dedicated to our customers, offering high quality products, competitive pricing and excellent customer service. With our in-house design & product development department we stay on top of colour and design trends. That also means we can respond quickly to requests for customized products. Many of our USA customers have production facilities in Colombia, where we service them through our Colombia location. With warehouse and production facilities all over the world, we are equipped to meet your every need. We can deliver many products directly from stock resulting in fast delivery. Please browse through our extensive product assortment on our website.

For more information, questions, or sample request, please e-mail to sales-usa@koenpack.com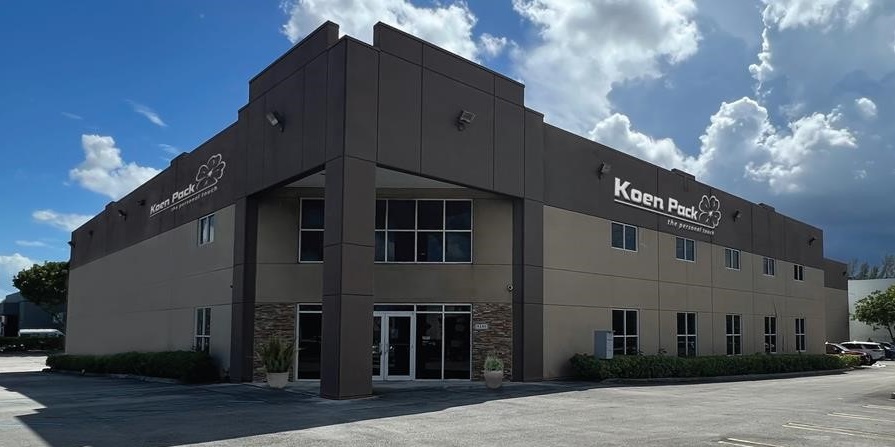 Koen Pack USA, Inc.
9200 NW 25th Street
Miami, FL 33172
Phone:
+1 305 513 3375
Fax: +1 305 513 3376
Koen Pack Canada
We made the decision in 2010 to continue our success and start a new company in Canada. Having already supplied the Canadian market, a unique opportunity was realized to take control of the entire supply chain, from production to final delivery.

Our facility is located in Beamsville, Ontario, in the heart of the Niagara Peninsula boasting the highest concentration of greenhouses dedicated to floriculture in Canada. Our strategic location means that we can quickly respond to our customers' needs. Our proximity to the highway makes this an ideal spot to organize our logistics, and is perfect for customers to visit our fully decorated showroom.

Our extensive stock consists of many different packaging ideas for all your plants and flowers. A small sampling of our inventory includes bouquet sleeves, clear sleeves, pot plant sleeves, pot covers, picks, sheets, inserts, pails, and much more!

Having our own in-house designers means that we have truly innovative and original packaging ideas for all occasions, and it comes as no surprise that we are known to be a trendsetter in this industry. Having our own factories all over the world gives us complete control over the production process, guaranteeing great quality and great prices. Please contact us at sales-canada@koenpackcanada.com for more information, come and experience "The Personal Touch" for yourself!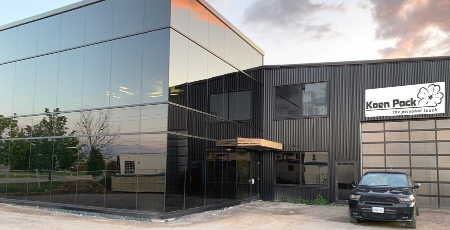 Koen Pack Canada, Inc.
4684 Bartlett Road
Beamsville ON, L3J 0Z4
Phone:
+1 905 563 3732
Toll free:
877 643 1345
Fax: +1 905 643 5305
E-mail:
sales-canada@koenpack.com
Koen Pack Colombia
Koen Pack officially began operations in Colombia on September 18th, 2006. Since the end of 2010 we've been running our business from our fully dedicated warehouse. Koen Pack Colombia keeps a very close eye on every detail in the warehouse, whether it is infrastructure, boxes, or anything that can be improved for the wellbeing of our dear customers in order to guarantee best possible service. Koen Pack Colombia uses technology in its favour keeping track of the deliveries since they leave the warehouse until they reach its customers.

We are located in the municipality of Girardota, Antioquia. This is a very strategic industrial zone where other very important companies operate as well. Koen Pack Colombia is located over one of the main interstate roads which facilitates our import and export operations. View the company video here.
Our State Of The Art factory in Colombia guarantees on time deliveries, and best possible quality. This factory can provide us with a wide range of possibilities that can go from specific sleeves design to big quantities production. We are very proud to say that some of the most beautiful designs make part of our stock. Koen Pack Colombia is ISO 14001 certified.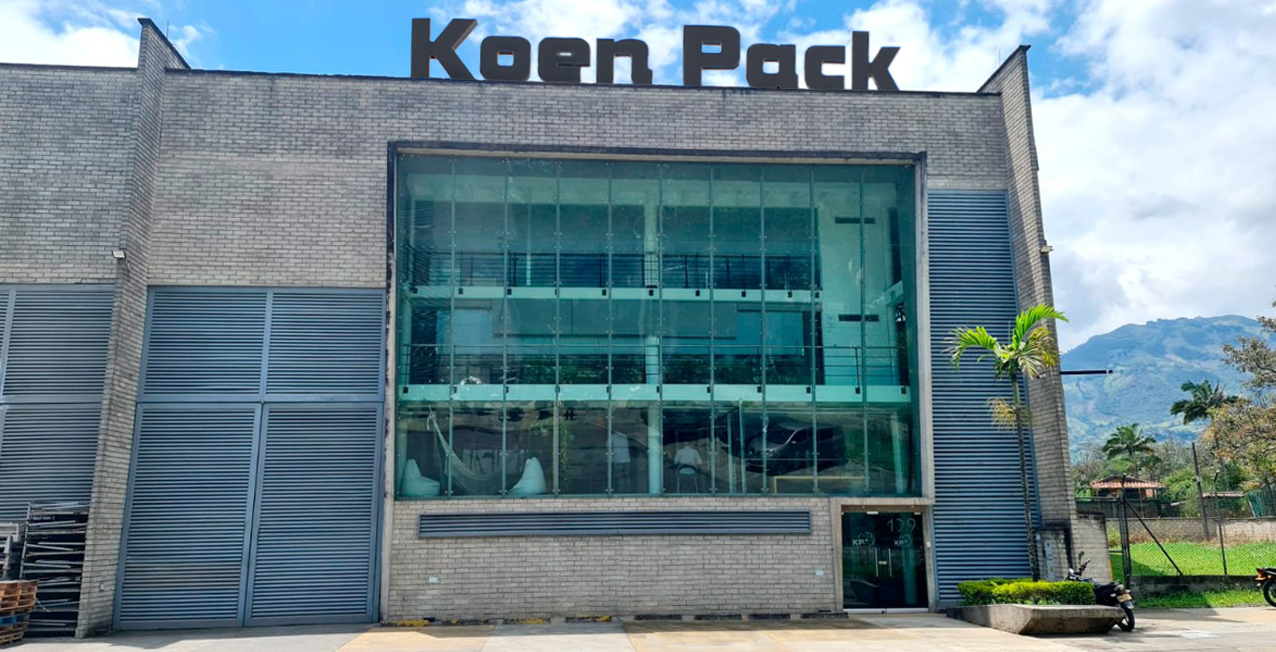 Koen Pack Colombia
Parque Industrial del Norte, Bodega 129
Autopista Norte, Km. 25
Girardota, Antioquia
Phone:
+57 604 501 1996
E-mail:
sales-colombia@koenpack.com
Koen Pack China
Koen Pack has its own office in China, in the Zhejiang Province since 2010. Because we are continuously monitoring the production of the picks, sleeves, sheets and rolls, a high quality can be guaranteed. The shipments are organized from the office and because of the daily contacts with the shipping companies we are able to ship as soon as possible. Partly because of the volumes we ship, we get competitive prices and the shortest sailing times. Also partial shipments from around the region are gathered so our customers are not obliged to purchase full containers.
For special requests, please contact our sales department.


Koen Pack Ecuador
The lastest branche of Koen Pack is established in Ecuador and was opened in september 2016. With this branche we will strenghten the South American market. From our Colombian office quick deliveries are possible.
You can reach us at the following address.

Do you have a specific question, or would you like to order flower sleeves, plant covers, sheets or rolls? Please contact us by phone or send an email to sales-ecuador@koenpack.com.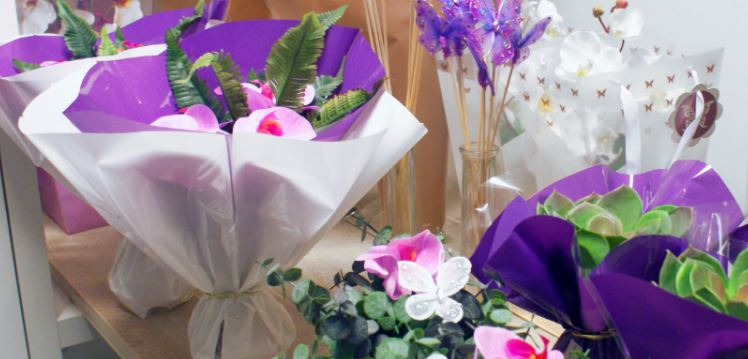 Koen Pack Ecuador
Panatlantic Logistics
Pje. El Recuerdo s/n
Pifo, Pichincha
Phone:
+593 98 439 8728
E-mail:
sales-ecuador@koenpack.com
Koen Pack The Netherlands
Koen Pack is a professional organization that has earned its traces in the flower and plant packaging industry. With thorough knowledge, a good dose of creativity and many years of experience our expert staff always provides you with the right advice. Whether it is a simple or a complex packaging need, we are here for you!

The Dutch Koen Pack team consists of 50 dedicated employees who are at your service. They can assist you in sales, designing, producing and delivering the right added value your product.
Do you have a specific question? Please contact us!