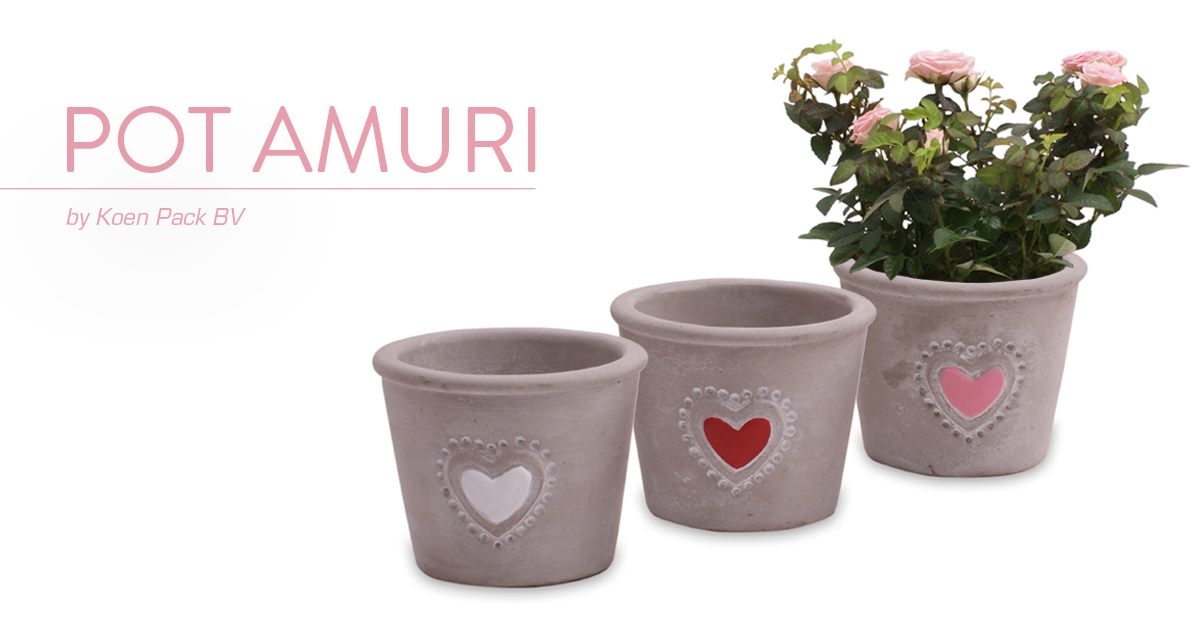 From this week the pots from the new series Amuri and Hjarta are available at Koen Pack. These robust looking pots are perfectly suited to complement your Valentine's arrangement thanks to the loving imprint.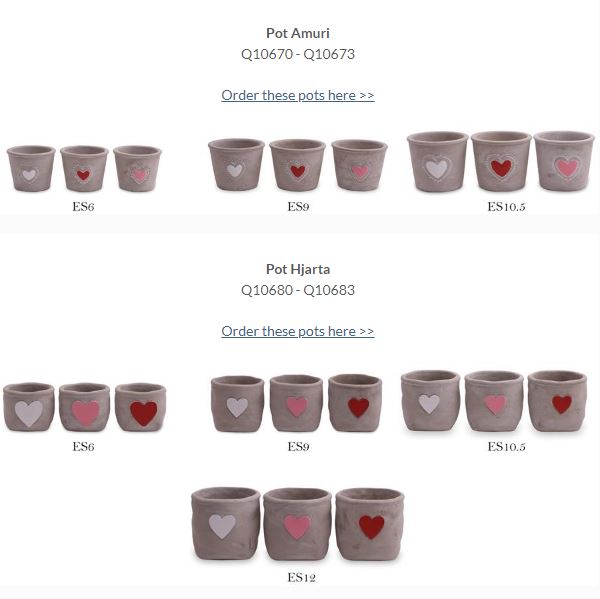 In our extensive Valentine's brochure you will find a complete overview of the new assortment with plenty of choice for every target group. The new range has new designs and colours to give your flowers and plants exactly the right feeling.

Click on an image to go to the webshop for more information, prices and easy ordering. The prices are visible when you are logged in to the webshop. You can send an email to sales@koenpack.com or contact us at +31 (0)20 - 545 2470 if you have any questions.
We are at the IPM in Essen - Germany from 22-25 January, we like to see you there!