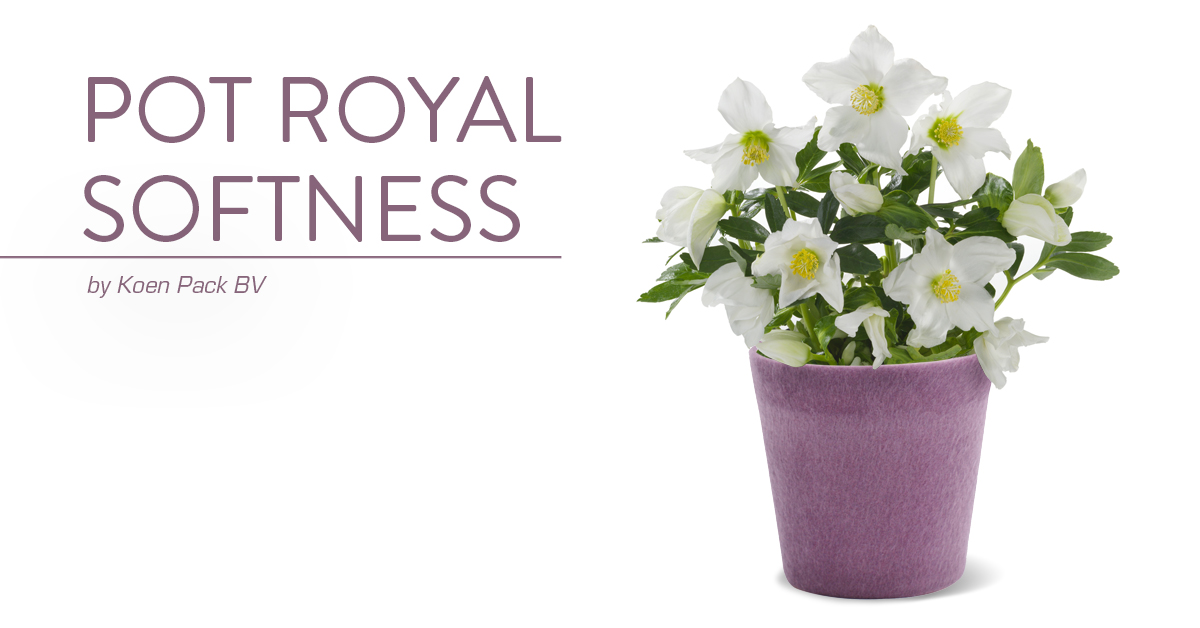 Koen Pack starts the new year with some new pots for plants. These new pots from the Royal Softness series are available from now on. The pots are made from wood with velvet and have a soft luxurious look. Thanks to the different colors, they are suitable for every occasion.

Click on the image to go to the webshop for more information, prices and easy ordering. The prices are visible when you are logged in to the webshop. You can also contact your account manager for an offer. You can send an e-mail to sales@koenpack.com or contact us at 020 - 545 2470 if you have any questions.
We are at the IPM in Essen - Germany from 22-25 January, see you there!