Bubble Time!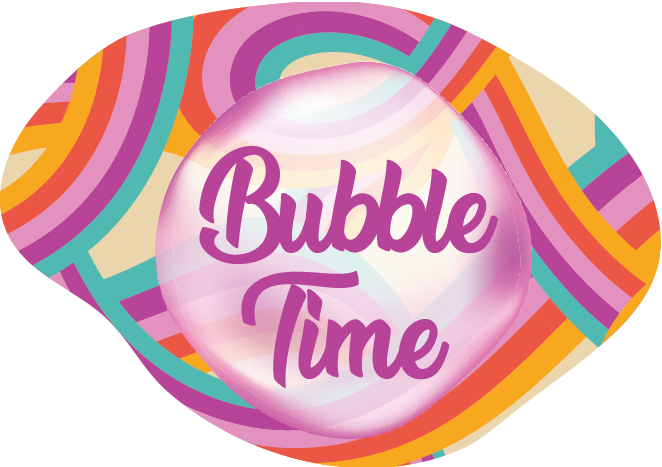 We are proud of our new collection of packaging, hardware and decorations
We present our new range of packaging and decorations for 2024 in our showrooms. From Tuesday 7 until Thursday November 9, 2023 our booth # 1.37/1.38 at the Trade Fair in Aalsmeer is decorated with the last inspiration in added value for flowers and plants.
Time spirit
We still live in interesting times, we sense it professionally and in a personal way. In times of uncertainty people look for a safe bubble. You will find bubbles in all kind of designs around you. Take a look at the fashion- interior- and advertising world e.g.. We use these findings to design our collection for our four most important taste groups.
Bubblicious
Within the theme, Green Bubbles, Tasty Bubbles, Bubblicious and Bubbles & Wine are the four different style groups. We develop multifunctional packaging for all four styles that add value to flowers and plants. Come and see them in our booth or showroom!
Together we add beauty & love to the world!
One is very much involved with nature, the other likes to live in a glamorous world. Maybe you prefer the latest technologies, or you like to party every day. Everyone is busy with the world around us. We are happy to help you to make it a bit better.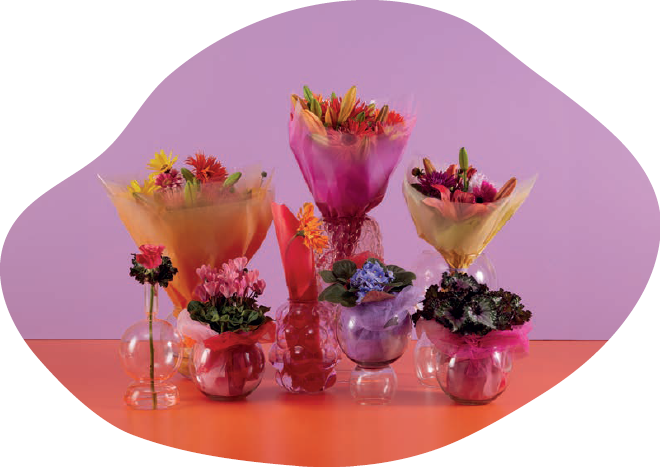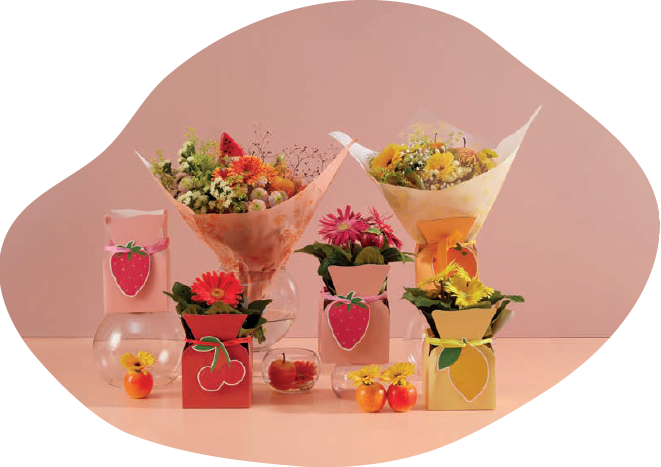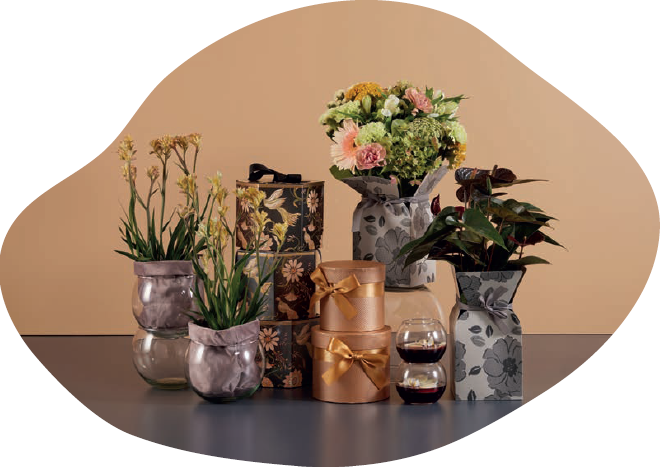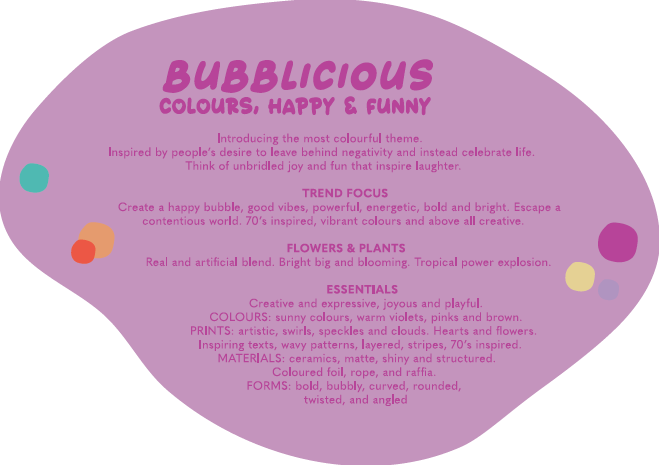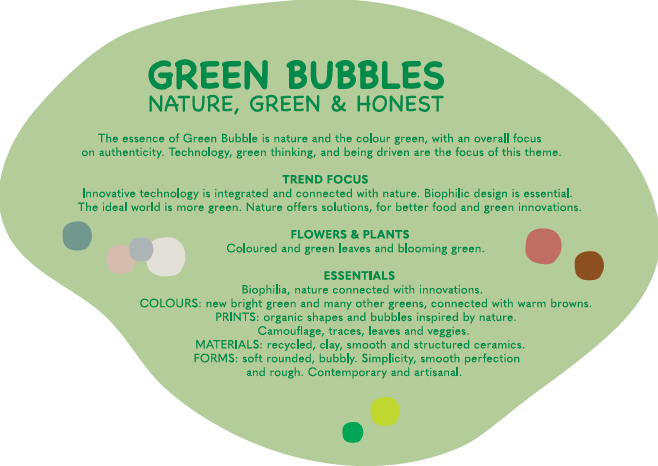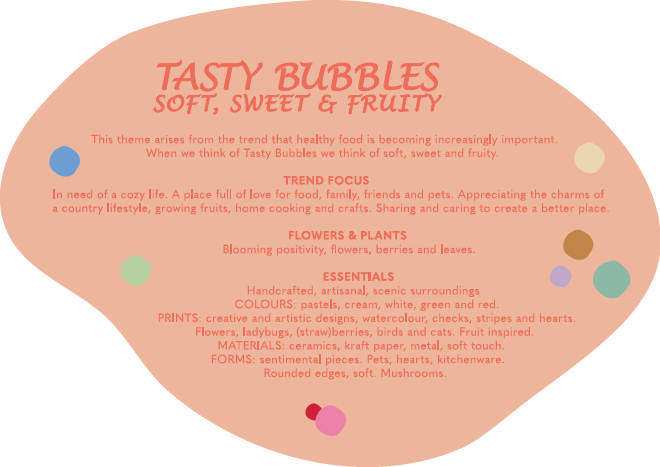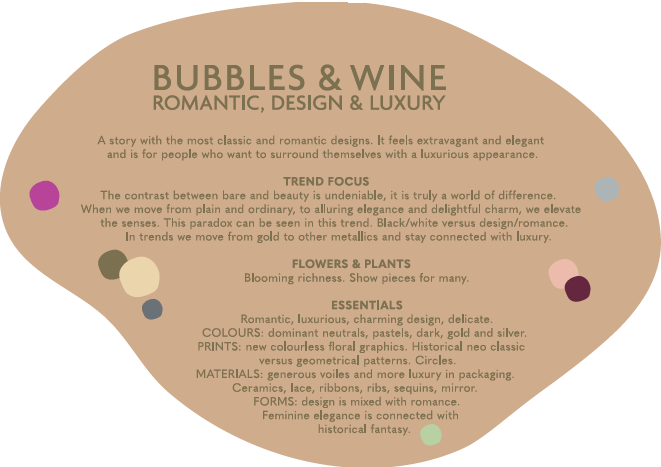 Theme: Green Bubbles
An important essence of Green Bubbles is nature. Green in all tones and honesty are general. Technology, green thinking and acting are the paramount's of this theme.

Theme: Tasty Bubbles
This theme arises from the trend that healthy food is becoming increasingly important. When we think of Tasty Bubbles we think of soft, sweet and fruity.

Theme: Bubblicious
This is the most colourful theme. This originated from the trend that people do not allow themselves to be influenced by negativity and want to celebrate life. Happiness and funny things that makes you laugh are in order here.

Theme: Bubbles & Wine
A story with the most classic and romantic designs. It feels generous and elegant and is for people who want to surround themselves with a luxurious appearance.