We are constantly searching for better ways to create our floral and plant packaging. We agree with our clients on the importance of introducing alternatives to plastics and focusing on sustainable products. With that in mind, our design team has produced some exciting options made of bamboo. You can benefit from this by packing your flowers or plants with this less environmentally harmful material and thus meeting the demand from the market to use less plastics.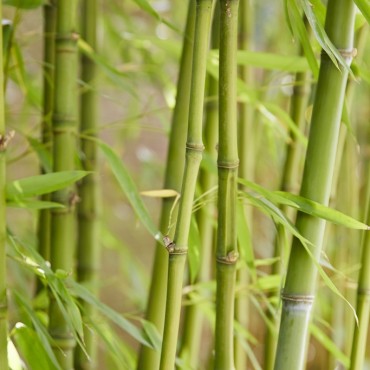 "Bamboo is a fast-growing grass species that is extremely suitable for making paper. It is compostable, recyclable and has a sustainable look."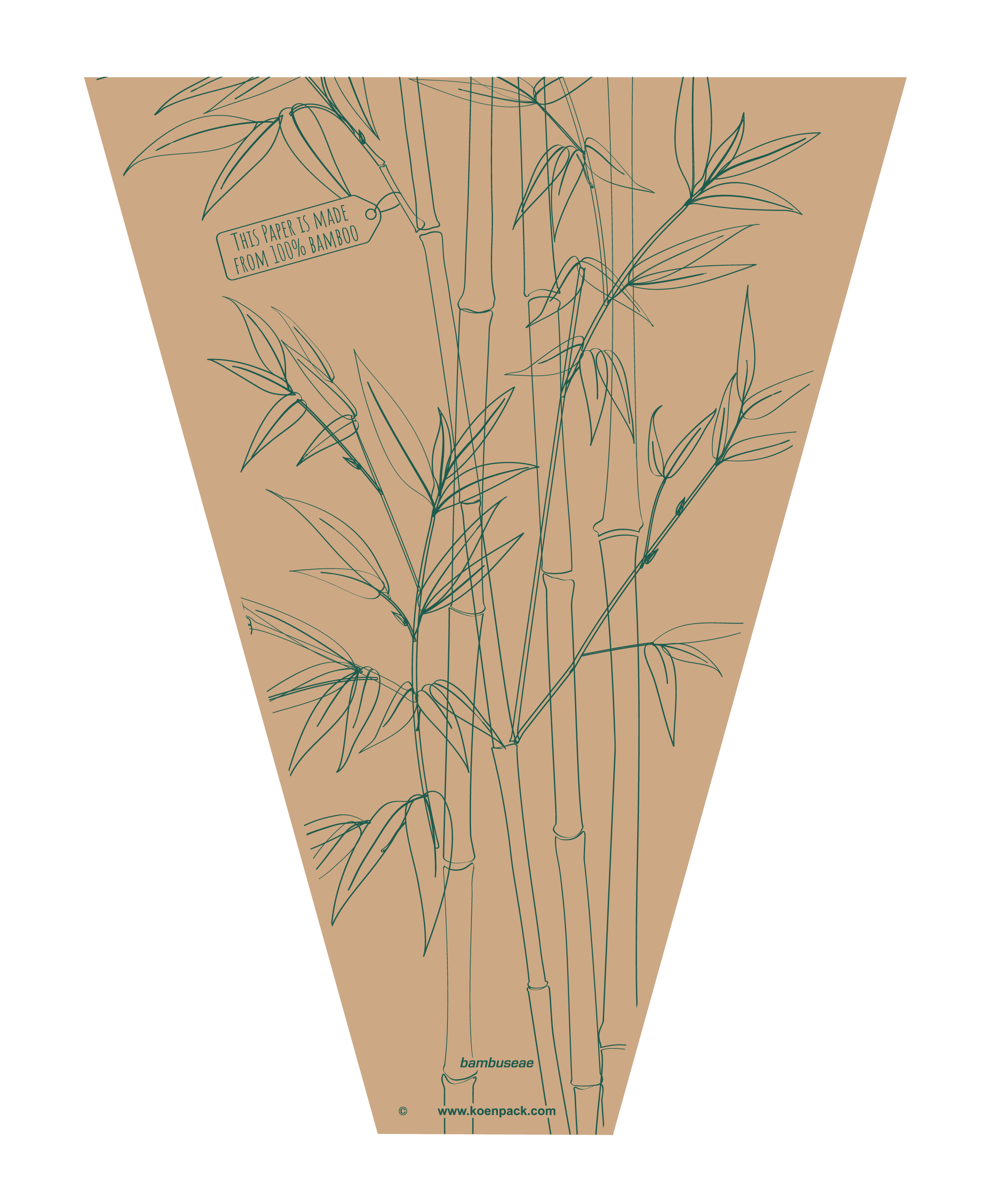 The material
In 6-8 months, a Bamboo culm reaches its full height and thickness, making it one of the fastest growing crops for making paper. Bamboo is native to all continents except Europe and Antarctica. It also grows in extreme drought or humid conditions. Like trees, bamboo plants are a renewable resource that absorb a lot of CO2. There is no need to cut forests to meet the global demand for wood and paper. Bamboo grows through sun and water, is biodegradable and can serve as bioenergy. The Bamboo fiber is flexible and the paper that is made from it is therefore smooth. India is currently the largest producer of bamboo paper, most of the bamboo is grown in Asia. The share of bamboo in paper manufacture is expected to increase, especially in countries where wood is difficult to obtain. More information: www.bamboogrove.com

Flower- and plant sleeves
Because it is important that the paper does not disintegrate after contact with water, we opted for a thicker type of paper without the addition of coatings or laminates. No moisture rings will remain and you will not find any paper pulp in your bucket, making it an excellent alternative to plain paper.
The main advantages at a glance:
Bamboo is a fast growing grass species;
A renewable crop that does not cause soil erosion;
It converts 35% more CO2 into oxygen than trees;
It also grows in extreme dryness or moisture;
Thicker material without a coating;
No moisture rings in the paper;
Better for people and the environment.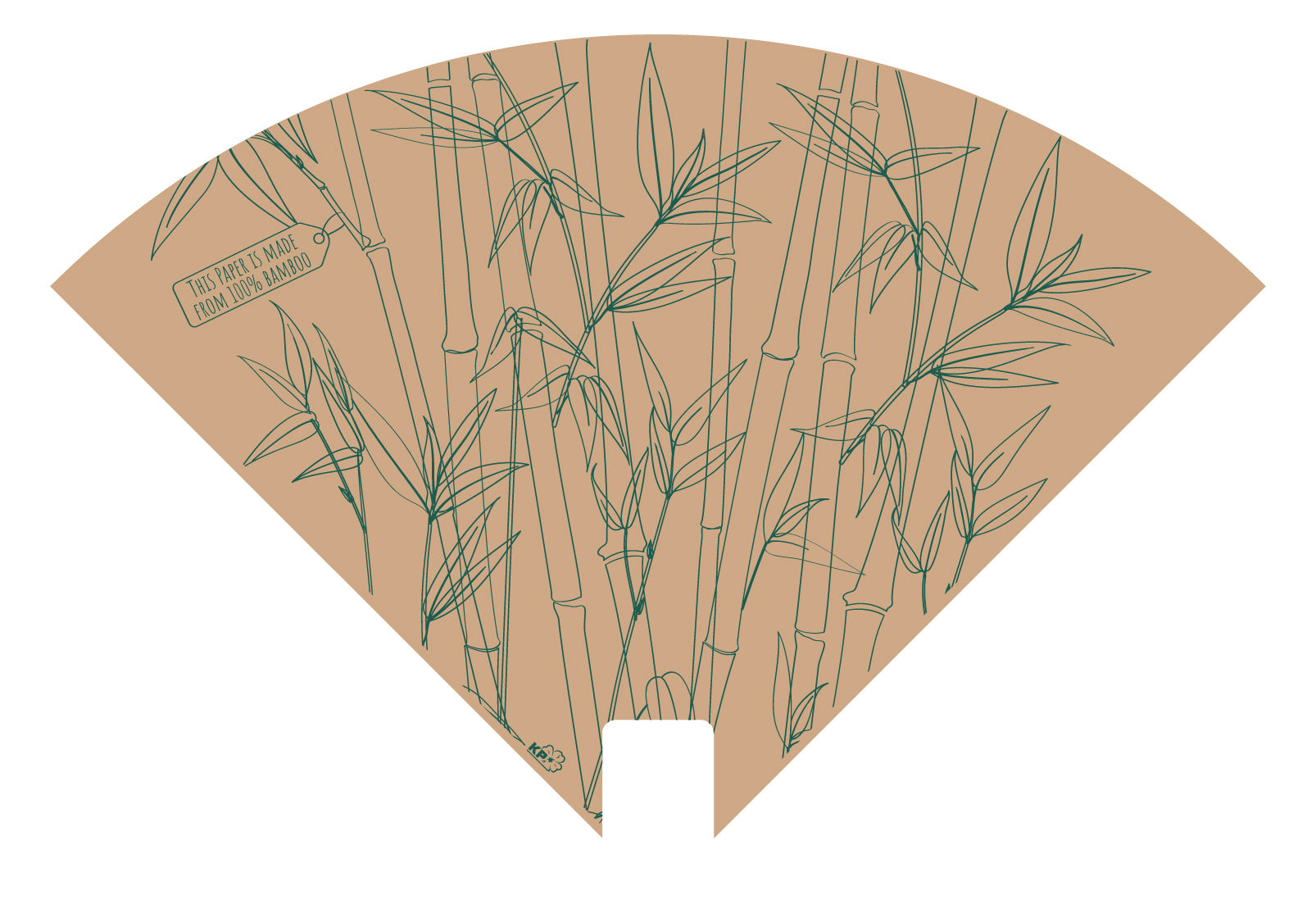 Sleeve Bambuseae 37x37cm
Information and samples
Talk to your Koen Pack account manager about how our bamboo paper can work for you and help as we move forward to a brighter and more sustainable future. You can call or mail us at: sales-usa@koenpack.com. You are welcome in our showroom, where samples are ready to take.
Or fill out this form and we will contact you: